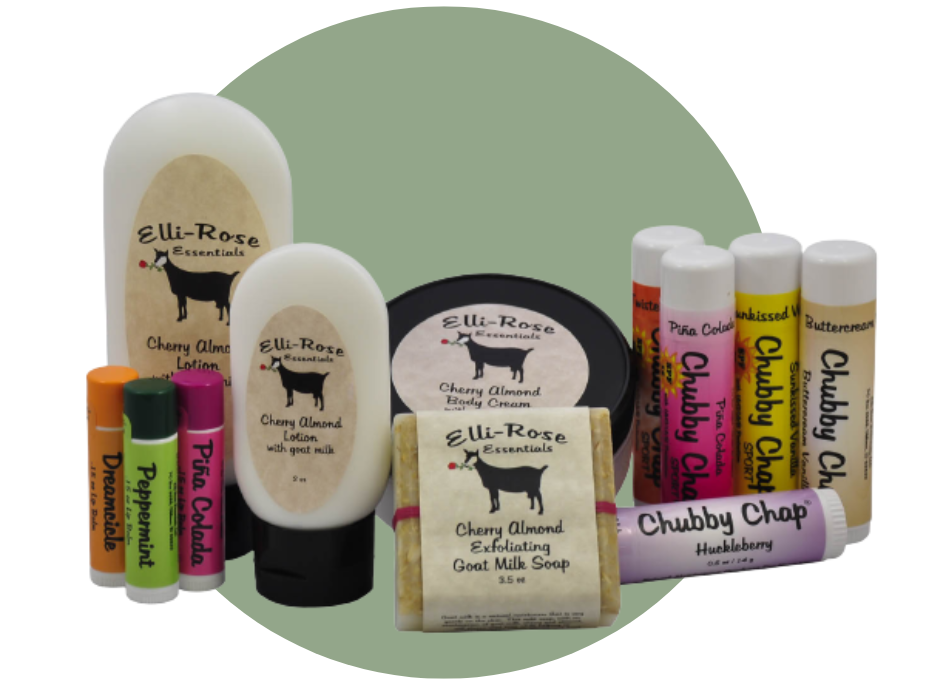 Discover Wholesale Opportunities for Luxurious Bath and Body Products
Looking for a New Line?
Looking for something new and exciting for your customers? Look no further! The Chubby Chap® is just what you need. Chubby Chap® is a natural, giant lip balm with great packaging and a great price. Your customers will love it!
Chubby Chaps® are sold in women's boutiques, salons, spas, outdoor apparel stores, card and gift shops, tourist hot spots, RV resorts, and kitchen shops, to name a few.
Your customers will be pleasantly surprised at the short, wholesome list of ingredients: coconut oil, beeswax, honey, and fragrance or flavor oil.  All of our Chubby Chaps® are phthalate and petroleum-free.
Please contact us at info@elliroseonline.com for more information on our wholesale packets and pricing.
Thank you for your interest in the Chubby Chap®. We look forward to hearing from you!
Click Below To Shop Wholesale
PO Box 1315
Priest River, ID 83856
PO Box 1315
Priest River, ID 83856